Shulem wrote:
Such a woman is marked for eternity as unworthy of being a Bride of Christ. I'm sure there is a place in the celestial kingdom for these lesser women. They will probably have to stand at the back of the choir when singing praises to Heavenly Father.
Sister Molly Mormon to Sister Licked Cupcake wrote:
Sister, you'll please go to the back row with the other sisters who were less faithful on earth. Please put on your veil and cover your face lest Father remember your shame.
I'm afraid that not even the Atonement of Christ has the power to unlick a cupcake.
Shulem wrote:
Only the best sisters can marry Christ. Sisters who are overly career minded or . . . . who have Already-Been Chewed (ABC Gum) have no chance of marrying Christ. They will have to settle for one of the lesser sons of God.
I'm sorry, sister, but Jesus is NOT going to want to marry you. You blew it when you popped your cherry!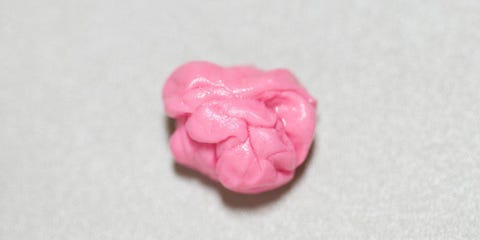 Only the most virtuous and righteous are worthy to be called and chosen as Brides of Christ.
Imagine being married to the Firstborn Son, the Savior and Redeemer -- the Second Member of the Godhead!
Surely these sisters are more special than the rest. Sisters, if you're not marrying Jesus then you're not getting the best. Think about that.
He chose me over the others!
How many LDS women have or do now secretly wish they could be married to Jesus in the hereafter? Think of it? Being married to Christ and bearing his children in heaven would surely place those sisters above the rest.
I think there are more than we might think. What about YOU, sister? Care to confess your deepest and most secret desires?
Will Christ call you to be a Bride?