Pahoran wrote:
Polygamy-Porter wrote:
I post about a religion that I know to be false with complete certainty.
No. You do not.
Prove that I do not know for myself.
Pahoran wrote:
Polygamy-Porter wrote:
I have not allowed them in my home for over six years now. I made it very clear to the current bishop and then the next bishop that they keep their home teachers and primary teachers out of my family life or I would fill his office with questioning doubters.
See PP, if you weren't such an insecure manipulator, you'd be content to say "please do not contact me" without resorting to threats and ultimatums.
To clarify for the fuzzy frenzied kiwi on the small side of this and the small side of the globe, my initial request was as simple as that. When he told me it was HIS duty to protect HIS members, I decided to bite back. Stay out of my family and I will stay out of what he supposes to be his.
Pahoran wrote:
Polygamy-Porter wrote:
So far he has honored that agreement and so have I.
He, because he is an honourable[sic] man, and you, because your threat was empty anyway.
Is that all you have? by the way, please use the American English spell checker when posting here, and not the kiwi one, K?
Pahoran wrote:
Polygamy-Porter wrote:
I chose to exit the LDS religious façade and felt it was my duty as a father to lead my children out as well.
Because you are too immature, insecure and posessive[sic] to be able to bear the thought of them enjoying the privileges you have spurned. They have to sit at home watching you guzzle beer instead.
Dear precious Brother Kiwi, why do I get your fuzzy little feathers so ruffled that you must resort to attacking me as the father of my children?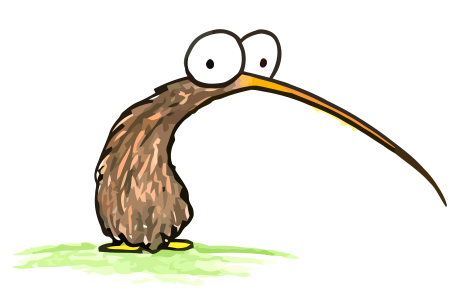 I rarely drink beer, but when I do, I like to sip it from a frosted glass.
As for my children, they will pursue their dreams as shaped by their own ambitions and guided by my direction. My son's will not waste two years pushing a religion that nearly all of the world does not want. My daughters will not be coerced into marrying one of these returned salesman, rather they will too pursue their dreams.
Additionally, my children will not waste precious sleep to attend what amounts to nothing more than indoctrination and cult bonding(aka early morning seminary)
Not that it is any of your business, but my oldest begins his pursuit of his BSCS this fall within the UC system in California.
Pah wrote:
What are you going to do if, when they grow up, they decide they want to come back to the Church? Beat it out of them?
I know my children much better than you do Pah. I have successfully demonstrated the fallacies of not only the LDS façade to my children but of all religions. That coupled with their disdain for attending church, we are a happy family of atheists.
As long as my children can show me that they are fully aware, they are free to make their choices in life. As their father I am here to guide them.
Pah wrote:
Regards,
Pahoran
You are such a two faced son-of-a-bitch, Pah. Is this typical for Kiwi Mormons? Or just the white ones?